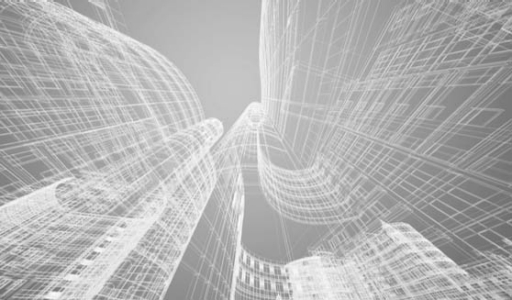 On the outskirts of Riyadh, not far from King Khalid International Airport, stands the Middle East's first 3D printed house. With just one bedroom and 80 square metres of floor space, it may not be the most imposing building, but it represents a brave new era of construction in the kingdom that will pave the way to the future of buildings and smart cities.
Built by the Dutch company CyBe for Saudi Arabia's Ministry of Housing, it is an example of what's possible within the realms of 3D printing, which creates objects or structures from digital designs. Consisting of 27 walls and 21 parapets, all of which were printed within seven days, the 3D printed building took just five weeks to complete.
"We designed, engineered and eventually built the house by means of 3D concrete printing," says Berry Hendriks, the Founder and CEO of CyBe. "Our focus has always been on technology that makes construction both faster and cheaper."
Elsewhere, the Danish company Cobod International's modular 3D construction printer, the BOD2, was purchased by Riyadh-based Elite for Construction and Development. Capable of 3D printing three-storey buildings of more than 300 square metres per floor, the 3d printer (the biggest of its kind in the world) is helping to revolutionise the country's construction industry.
"3D concrete printing is disrupting the industry in more ways than one," says Jakov Ravlić, Communications Manager at Cobod International. "Not only does it automate construction, therefore keeping the labour costs down, it also enables architects to design new and never-before-seen 3D printed buildings with concrete. It is also forging the way for more environmentally-friendly construction. There are possibilities to use many different materials in the 3D printer and even recycled concrete is becoming a more feasible option these days."
Both initiatives highlight Saudi Arabia's focus on digital transformation as part of its Vision 2030, with 3D printing identified as one of seven emerging technologies capable of driving significant growth. 3D printing technology is also a focus of LEAP, the country's biggest tech festival, which is scheduled for February 2022.
The advantages of 3D concrete printing – namely speed, efficiency and versatility – not only allow for the reduction of costs and the freedom of design, they enable increased customisation and sustainability. That's why it's a growth market, with the UAE's 3D printing sector predicted to reach $599 million by 2025, according to Immensa Technology Labs. The company also believes the sector will add $3 billion to the UAE's GDP by 2028.
Immensa has entered the Saudi market, too, acquiring two 3D printing startups, Shakl3D and LayLabs, in November last year. In April, the company also became the first organisation in the Kingdom to be awarded an additive manufacturing (3D printing) license by the Saudi Ministry of Investment. Immensa has also acquired a 10,000 square foot industrial facility in Dammam and is planning to establish a network of 3D printing hubs across the country. This proves that 3D printing technology will spread across the Kingdom and change how the world designs and manufactures buildings using 3D concrete printing.
Of course, 3D printing is far from limited to the construction industry. In manufacturing, Strata, a wholly-owned subsidiary of Abu Dhabi's Mubadala Investment Company, is working with Siemens and Etihad Airways to develop the region's first 3D printed aircraft interior parts. The partnership is also looking to develop structural components for the outside of aircraft, while Etihad Engineering has collaborated with EOS to open the region's first 3D printing facility.
3D printing doesn't only change our construction industry but this breakthrough 3d printing technology has the ability to change the medical industry as well. In healthcare, Dubai Health Authority is exploring the use of 3D printed prosthetic limbs, teeth and hearing aids, while advances in technology mean scientists are now capable of printing organs of the human body. The latter uses 3D bioprinters that utilise human cells to form tissues and 3D print human organs.
"I personally believe that with technology eventually, everything is possible," says Hendriks. "Even with regular Fused Filament Fabrication printers, you can use the technology to produce different kinds of digital designs. For example, in the Netherlands, we printed manholes for a sewer system. You never see them because they're under the ground, but you can print them. You can also print street furniture such as benches and bus stops, the elements for a bridge, and artificial reefs."
Significantly, the possibilities of 3D printing are endless. The European Space Agency is contemplating the use of lunar regolith as the input material for the 3D printing of any potential base on the Moon; the Dutch company MX3D is already printing steel bridges; and CyBe is combining the robotic printing of concrete with robotic welding using the 3D printers.
"In the future buildings could be printed in a matter of days," says Ravlić. "Combining that with the lower construction and labour costs and more environmentally friendly materials and solutions, the potentials of 3D concrete printing are huge. Of course, there is also a lot of unknown potential. 3D concrete printing is a new tool in construction. What could be possible one day depends on what the architects and construction engineers do with the new tool that is at their disposal." We can only expect the influence of 3D printing technology to continue expanding which could completely change the world.