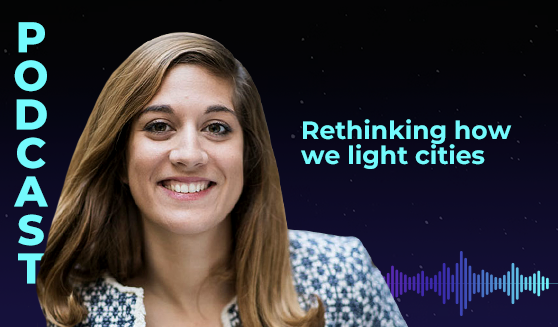 In this episode we are joined by Sandra Rey (Founder & CEO, Glowee).
Leading a start-up with the ambition to revolutionise the way we light up our spaces and cities thanks to bioluminescence, Sandra Rey will talk about her creative solution for something we often take for granted, lighting. Lighting is key to addressing energy poverty and making our cities and buildings more sustainable.
How we light our buildings, homes and cities, will be an increasingly important question in the race to become carbon neutral by 2050. When talking about energy-efficient lighting, we often think of LEDs…but what if nature could give us another option?